Project
·
Belgrade
·
Hybrid Remote
WordPress / Web Developer:
We usually respond within a day
Experience and knowledge requirements
Strong knowledge of PHP, OOP, HTML, CSS (LESS/SASS), JavaScript (jQuery)

Knowledge of PHP best practices, debugging and profiling

Knowledge of current best practices in front-end development

Experience working with WordPress/WooCommerce

Experience working with remote teams

Writing technical documentation

 

Having some experience in MVC frameworks (Vue.js, React or similar) and code testing will be considered as a plus

Knowledge of English language
Day to day tasks
Development of WordPress/WooCommerce projects (themes, plugins).

Integration of website with different web services

Analyzing project requirements with the team and proposing best implementation solutions

What we offer
Full-time position in our Belgrade office
Competitive salaries and conditions
Generous vacation policy
A daily portion with interesting challenges
A working environment with a high professional level
Committed colleagues
Opportunity for courses and certifications
Flexible working hours
Chance to extend your knowledge and experience
Chance to visit IT conferences
Department

Project

Locations

Remote status

Hybrid Remote
We usually respond within a day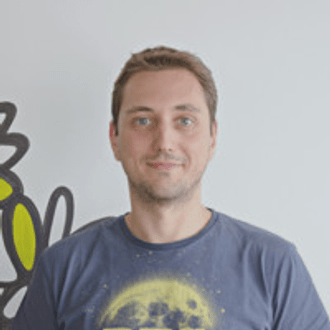 Contact
Nenad
Ctr Mng Belgrade – Management and administration
Related jobs
Good to know 1:

In Maksimer we make a plan together with you so that you get to know the organisation, departments and tools as soon as possible - it creates security.

Good to know 2:

In Maksimer you have the opportunity to specialize yourself or change direction. As long as you feel like it.

Good to know 3:

In Maksimer you have the possibility to take courses and certifications. This develops you, our organisation and our customers.
Our workplace
The workplace and culture in Maksimer are created and further developed by us who are there, through...

...that you always get help from a colleague when you need it.
...that we gather in the canteen for a tasty lunch every day.
...that your input and your initiative are taken into account and become part of the decision.
...that you will be in charge of the next social event because you were wondering if we should gather for a happening. 😉
About Maksimer
Maksimer has been developing profitable online stores for its customers for twelve years now.

It was established in 2009 and is one of Scandinavia's strongest WordPress- and WooCommerce environment today.

This through fully developed integrations and consultancy in payment, shipping, logistics and growth.

We help national and international companies in realizing their projects and achieving their goals.

Maksimer has offices in Bergen, Oslo, Bryne, Stockholm, Borås, Belgrade and Lithuania, and currently consists of 49 employees.

Turnover
NOK 43 million 2021